Imagine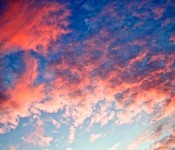 By Carlos.
Imagine a planet were people are just like you and me but thousands of years more advanced.
These people have been aware of our existence yet they chose not to make contact because of our inability to understand their world.
However time has passed and we now find them in their world were they live forever and never get old. These people have extraordinary powers such as the power to stop time, the power to heal and power to fly.
It would be nice to be able to fly with the people you know by your side.
(click to enlarge)